The Southend Taxi Co-operative is a community of local Southend Taxi drivers, with an ethos of taking care of and being part of our local community.
Our drivers and telephonists have excellent knowledge of the local area and our customers needs. We always provide a personal service, planning your journey from pick up to drop off, on time and in both comfort and safety.
Call 01702 333444 to order your Southend Taxi, you will then receive a text stating the driver's name, the type of vehicle and it's colour along with the vehicle registration number.
Once your vehicle arrives, you will receive another text letting you know we have arrived, it's really that simple. So please support us and be part of your Southend Taxi Co-operative, supporting the local community.
Call us or download our App from your Android/Apple store today!
We like to remember our manners so would like to say thank you to all our amazing customers whom we have come to know &
Read More »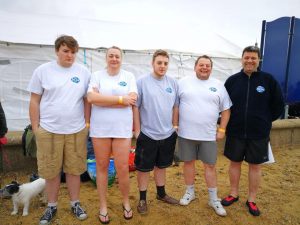 On New Year's Day 2018, 333444 Southend Taxis took to the water, raising some £130 for the RNLI. The RNLI has saved countless lives over
Read More »
Hi everyone, a group of drivers, their familes and our office staff from 333444 Taxis will take the plunge on New Year's day after a
Read More »
Very reliable service drivers very polite and friendly
Used this company last weekend. Very pleased with the service!
Always use this company to take my family back to Shoeburyness. The last time the driver with a big enough vehicle has dropped off 15 miles from our pick up and was heading home, the office called him whilst I was on the phone and he agreed to travel back and collect my family. Fantastic call staff and fantastic drivers.
Martin Chamberlain
2022-04-19
The greates t taxi service in southend.
Used this cab over the weekend,very professional highly reccomend.
Best cab company in Southend you ring they answer, polite and they don't lie if it's going to be 5 mins they say, if it's not they say and all drivers I've had are brilliant unlike Ac's who are dreadful lie rude and tell you 5-10 mins when it's far from the truth