The Southend Taxi Co-operative is a community of local Southend Taxi drivers, with an ethos of taking care of and being part of our local community.
Our drivers and telephonists have excellent knowledge of the local area and our customers needs. We always provide a personal service, planning your journey from pick up to drop off, on time and in both comfort and safety.
Call 01702 333444 to order your Southend Taxi, you will then receive a text stating the driver's name, the type of vehicle and it's colour along with the vehicle registration number.
Once your vehicle arrives, you will receive another text letting you know we have arrived, it's really that simple. So please support us and be part of your Southend Taxi Co-operative, supporting the local community.
Call us or download our App from your Android/Apple store today!
We like to remember our manners so would like to say thank you to all our amazing customers whom we have come to know &
Read More »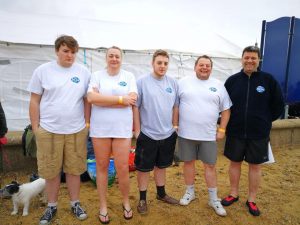 On New Year's Day 2018, 333444 Southend Taxis took to the water, raising some £130 for the RNLI. The RNLI has saved countless lives over
Read More »
Hi everyone, a group of drivers, their familes and our office staff from 333444 Taxis will take the plunge on New Year's day after a
Read More »
Very efficient pleasant Twam
Excellent lady took my call of distress and got me to my Show at the Cliffs Pavillion on time! Excellent job 👍
Tamara Podobni
2023-01-19
Barbara Drozdowicz
2023-01-18
Suzanne Dickinson (Suzi Dicko)
2023-01-12
Ladies on the control are always polite, the drivers are always on time and very chatty but only if the client starts the conversation.
Prompt. Reliable. Friendly
Reliable, friendly and punctual